MORE THAN JUST A CLUB!
Experience, photograph, enjoy and learn whilst riding in a golf cart amongst wild Eastern Grey Kangaroos and other unique Australian wildlife. Your small group is lead by a knowledgeable volunteer working with the University of Sydney and Nelson Bay Golf Club in kangaroo management and research. You will walk or ride within metres of wild animals – yet in a guided and friendly environment as part of an approved Nelson Bay Golf Club tour.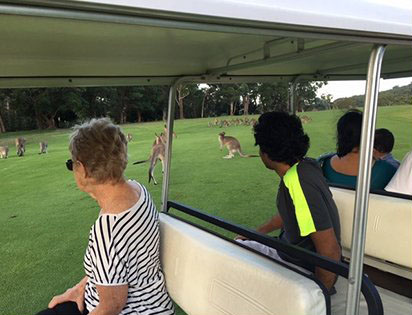 Tours run daily by prior arrangement or ticket purchases. Limited spaces are available each day. Come and enjoy the fun!
Looking for more information? Enquire with Nelson Bay Golf Club to find out more!